The Great Backyard Bird Count
We're number…TWO!
But with your help, we can be number ONE! Pennsylvania can be the state that has the highest level of participation in the Great Backyard Bird Count, the annual, international citizen science program.
And because you count, we're inviting you to join a statewide effort to count birds in your backyard during the annual Great Backyard Bird Count (GBBC) Feb. 17-20, 2017
This monitoring program is FUN, FREE, and EASY! All ages can participate. And it really makes a difference in bird conservation...what's in your backyard or schoolyard adds to overall bird conservation knowledge!
All you have to do is look out your window and see what birds are in your backyard or at your feeder(s) during the four days of the GBBC. Count those birds on one or more of the four days of the event, and submit that information online (one checklist per day).
Sign up HERE for more information

PA Counts! Help Make Pennsylvania the #1 Birding State!
Everyone is invited to participate in this year's Great Backyard Bird Count. This free and fun citizen science program is in its 20th year and takes place February 17-20th. Pennsylvania consistently places in the top five in terms of state participation and for the past two years, it's been #2 behind California. In 2017, the goal is to be the top state…and you can help!
Counting winter birds can be done from the warmth of your house or you can visit local parks, schoolyards or virtually any other property. Submit a checklist on all or any of the four days of the count – your data is important to the bird population snapshot that biologists analyze!
Typically, there are about 15-20 common species of birds that will visit your feeders and yards during the count. You can probably identify some of them (cardinals, Blue Jays, etc.) and the rest are relatively easy! Audubon Pennsylvania has put up a webpage with some great resources, including a link to a downloadable graphic containing all of the common winter birds you'll likely encounter. http://pa.audubon.org/news/pa-counts

Here's how to get involved:
1. Go to eBird.org and open a free account.
2. Learn more about the event at www.birdcount.org
3. Fill your feeders, watch the magic, and record what you see at the birdcount page! Easy!
Resources
1.. Feeder birds poster download.

2.. Learn about seed and feeders.

3.. Learn about binoculars and Audubon's online field guide.
4. Explore what plants are good for which bird.
5. Like us on FaceBook to hear about events and activities: birdtownpa
6. For Teachers - attend webinars about GBBC

7. Ask an expert. Have questions about birds or the GBBC, send us an email: ssaffier@audubon.org
8. Pennsylvania's Top 25 Feeder Birds
Get your scout group involved: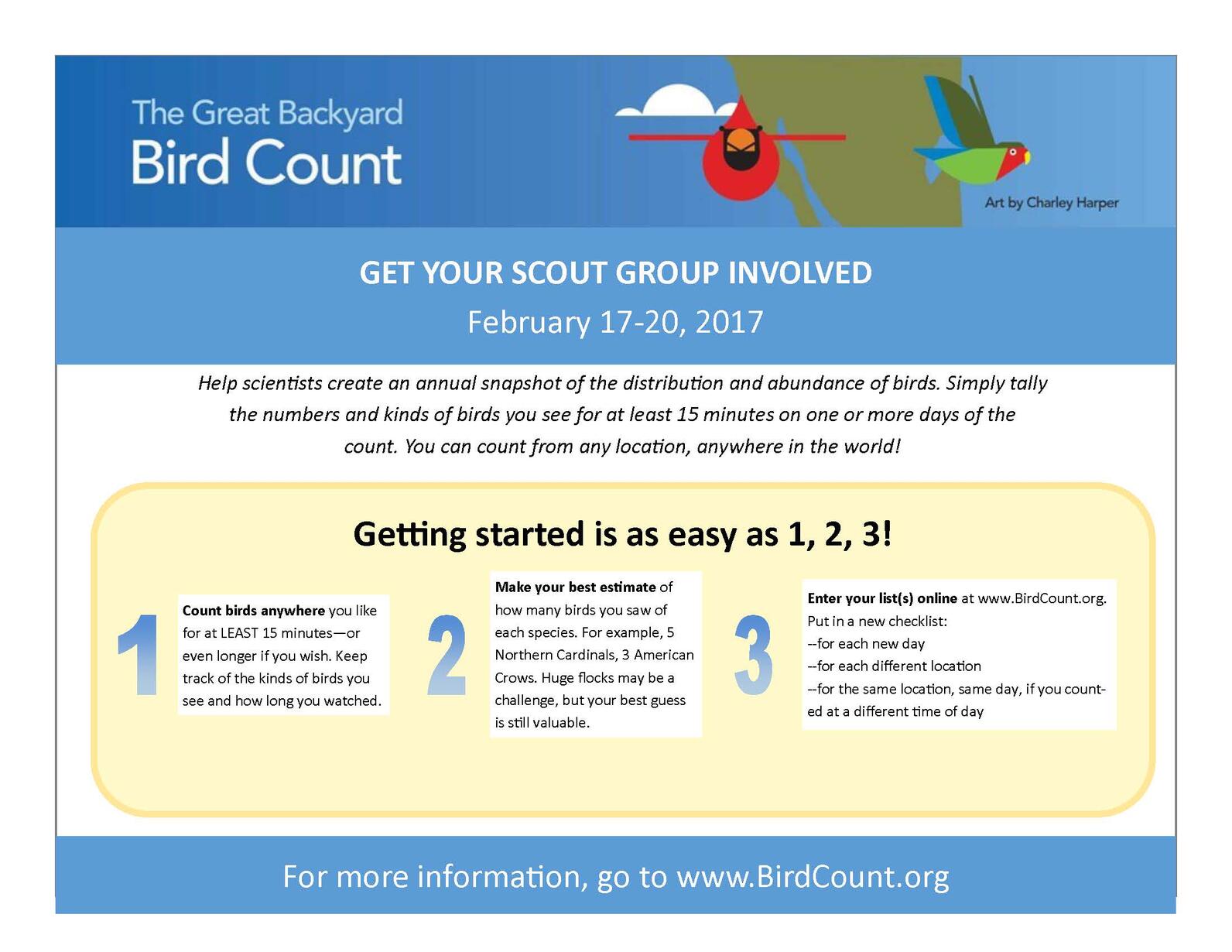 Get involved without a scout group: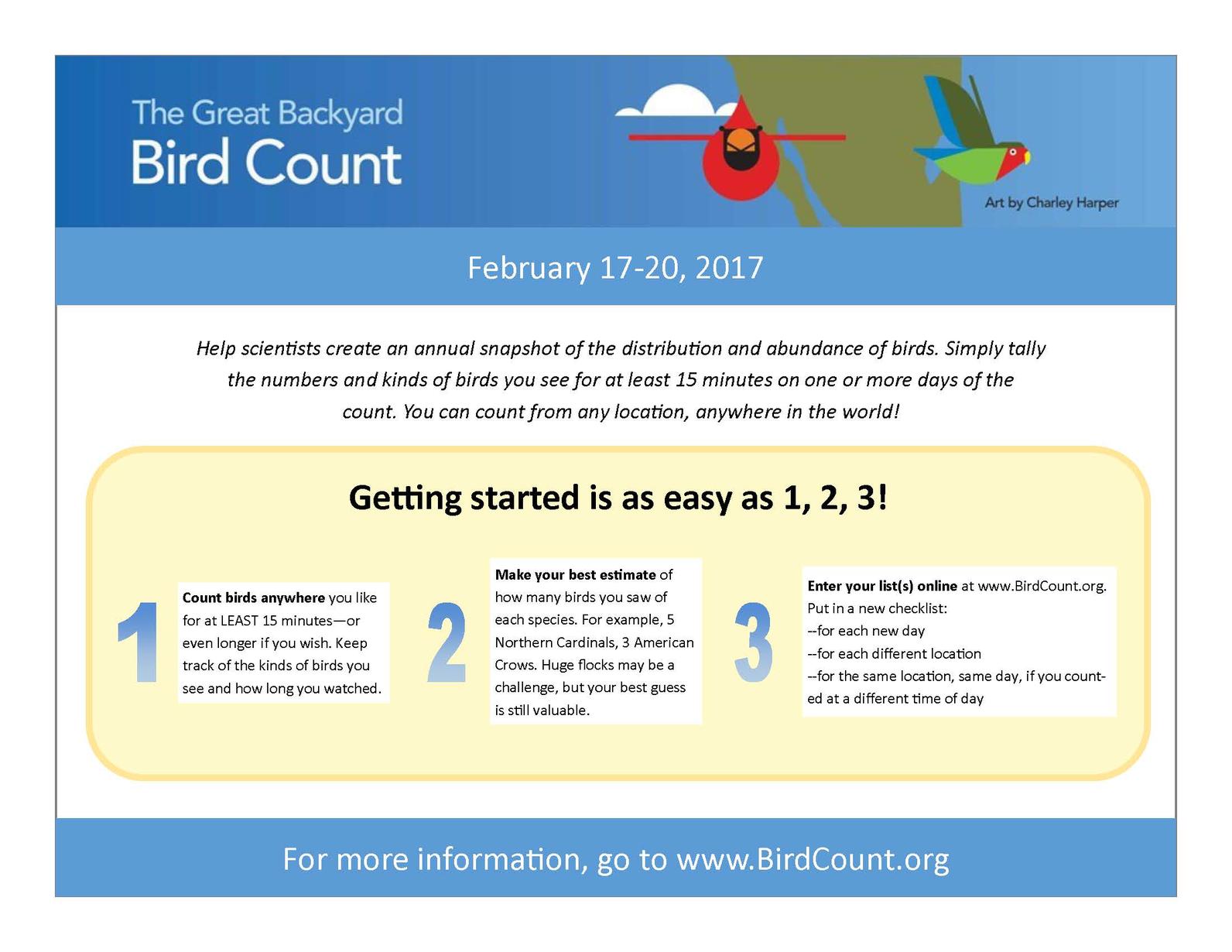 PA GBBC PARTNERS