Birds are telling us it's time to act. The built environment and manicured outdoor spaces that are so familiar in our daily lives have contributed to devastating habitat loss for birds and changes to our climate that directly impact our communities.
You can make a difference!
Whether you're planting a container garden on a patio, adding to your garden, swapping out some lawn for pollinator plants, or managing a meadow or woodlot, your home, school, workplace, place of worship, and community spaces can provide vital habitat and contribute to community conservation. It all starts with native plants. Birds and insects need native plants! For many, native plants provide essential food they simply can't get from other types of plants. Add a water source and some shrub and tree layers to provide shelter and nesting sites, and you're well on your way to creating Bird-Friendly Habitat!
Enrolling your home in the Bird-Friendly Habitat recognition program connects you with a growing community of people across the region who garden with ecology in mind. All contributing to a ripple effect of stewardship that benefits people, birds, and the places we share.
Join the Bird-Friendly Habitat community today...
Plant: Create your bird-friendly habitat using the four elements of food, water, shelter, and nesting sites. Not sure what that looks like? Check out our guide, 4 Tips for a Bird-Friendly Habitat or start with our sample garden plans.
Register: Tell us about the Bird-Friendly Habitat by completing the application (online or by mail). Enrollment requires a one-time $30 payment that provides a sign for you and sustaining support for the program.
Showcase: Shine a light on your efforts by posting your Bird-Friendly Habitat sign. It can spark neighborhood conversations that result in more people adding more healthy habitat.
Inspire: Share your story and spark action in others. Tag us on social media (@AudubonMidAtl) or send us your story by email. A picture says a thousand words so be sure to include a few to share.
Learn More and Get Involved
Donate to Audubon
Help secure the future for birds at risk from climate change, habitat loss and other threats. Your support will power our science, education, advocacy and on-the-ground conservation efforts.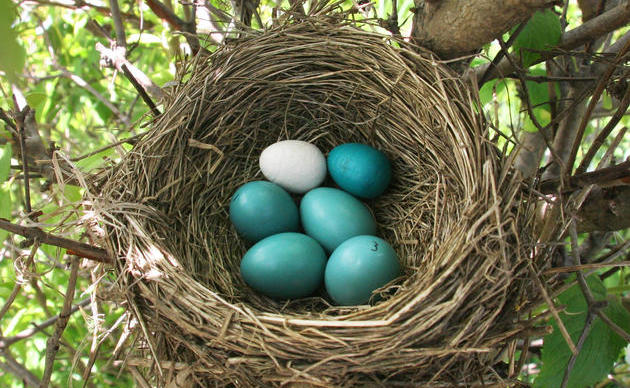 Become a Monthly Donor
Donating monthly is flexible, easy and convenient and makes you a champion birds can count on, no matter the season.