Program
Drawn from Nature at the John James Audubon Center
Friday, July 15, 2022
6:00pm - 8:00pm Eastern Audubon, Pennsylvania
Location Details
John James Audubon Center at Mill Grove
1201 Pawlings Road, Audubon, 19403, PA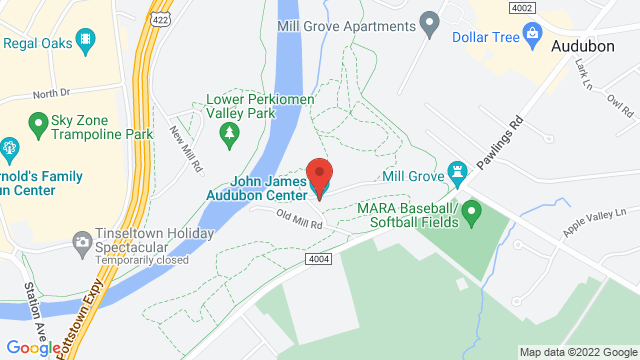 John James Audubon was a self-trained artist, naturalist, and ornithologist. His life and drawings of "all the birds" in America is one of the most interesting and informative lives of early naturalists.
Join us as we delve into the history of Mill Grove, then explore John James Audubon's journey to complete an artistic record of all bird species in North America and his use of multiple media to capture the spirit and beauty of his subjects.
Register here for this free program.