Workshop
Meadow Weaving Mini-Workshop
Friday, October 23, 2020
10:00am - 4:00pm Eastern Audubon, Pennsylvania
Location Details
John James Audubon Center at Mill Grove
1201 Pawlings Road, Audubon, 19403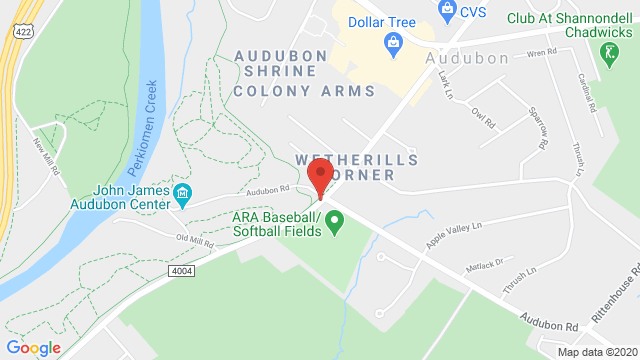 Looking for something fun and free to do outside? Join the John James Audubon Center on October 23rd or 24th as we do some hands-on weaving of our meadows. No experience needed. In addition to participating, you will receive free admission to the museum that day!
More about the Event:
Artist Sarah Kavage will be creating a woven grass art installation at Mill Grove next summer with collaborator Adria Garcia. On October 23 and 24, you can learn more about the installation and experience a hands-on preview! To learn more about Sarah Kavage and to view some of her art, visit this link! http://www.kavage.com

Previews will be short workshops designed for safe, in person interaction in COVID times:
• Learn about grass weaving and try it out, in conversation with the artist!
• The workshop will include 30-minute outdoor appointments for individuals and household groups only, 4 people maximum per appointment.
• We kindly request that participants wear face masks and practice social distancing.
• No experience is necessary — just bring your enthusiasm!
Registration required: https://bit.ly/3ntvBKx