About Us
Chapter Corner
Chapter News Summer 2018
Wyncote Chapter Sees 2,300 Native Plants Finding Homes!
The Wyncote Audubon Society was present and assisted in two native plant sales over four days in Montgomery County. On May 4th and 5th, over 100 individuals attended the sale at the Pennypack Ecological Restoration Trust in Huntingdon Valley. The organization which is based within an Important Bird Area, sold over 700 plants. The second event was at Collins Nursery in Glenside on May 5 and May 12 and hosted nearly 500 visitors over those two days. Sixteen hundred plants were sold and are likely thriving in their new home and providing for birds. Wyncote was also present at the sale at a local nature center and Earth Festival where even more plants found homes!
Wyncote provides an information table, native plant presentations, and bird walks for partner plant nurseries. In addition, they accept applications for Bird Habitat Recognition, adding to the 1,100 properties across the state enrolled in the program. Their efforts, including the upcoming "Arts in the Park" sale and one at Cheltenham Township's (Bird Town) High School Park Native Plant Sale, are made possible by the Plant for Birds Burkes Grant.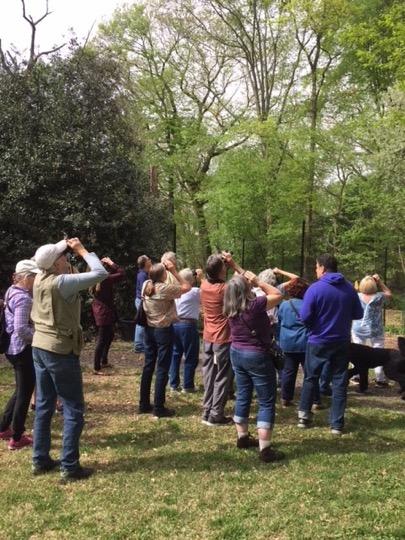 ______________________________________________________________________________________
Audubon Society of Western Pennsylvania's Certified Backyard Habitat Program
Your backyard is your sanctuary - and we can help you to make it a beneficial location for birds, insects, butterflies, and animals. When you landscape with native plants, you attract native species to your yard, patio or balcony.
Through a series of simple actions, your yard or patio can serve as a mini nature reserve that will provide important habitat and food sources for birds, pollinators, and wildlife. It's critically important that we take collective action to protect and improve the environment. Just how critical is it? Bird populations have declined over 40% since the 1960s. Climate change is threatening at least 314 species of birds in the US -- nearly half of the birds in our country! The Monarch Butterfly population is at its lowest since scientists began tracking in the 1970s.
You can help make a difference for wildlife in your backyard. Your property represents an opportunity to make a difference for the health of our natural landscape. Join the movement to help birds, pollinators, and wildlife by creating a Certified Backyard Habitat.
The Backyard Habitat Certification Program will connect you with the resources that you need to make real change in your backyard. We will visit your yard twice during the process, create a custom plan for your property, and provide you with a variety of resources to help you along the way. Our Backyard Habitat programs are an Audubon at Home initiative. Learn more: http://www.aswp.org/pages/backyard-habitat-program
Want to learn more about programs happening at AWSP? Read our newsletter: http://www.aswp.org/pages/the-bulletin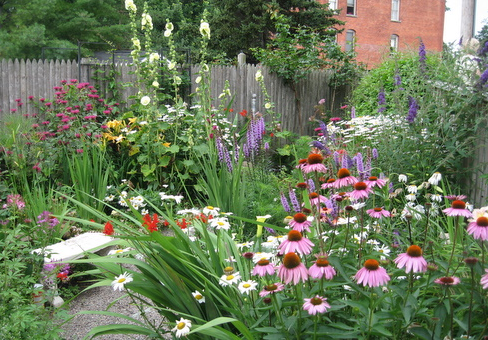 ____________________________________________________________________________________

Appalachian Audubon Society Provides Grant Funding For Audubon PA School Programs
Audubon PA partners with Harrisburg City and Carlisle Area school districts to provide hands-on watershed education to students. Audubon staff works with students and teachers in the classroom throughout the school year, then takes them outside for an exciting field experience in the spring. In Carlisle, 2nd, 5th and 7th-grade students explore bird and aquatic life, and habitats in and around LeTort Spring Run, a world-renowned trout stream. In Harrisburg, 4th-grade students investigate ecosystems and wildlife at Gifford Pinchot State Park. For many Harrisburg students, this is their first experience on a trail or at a state park. All told, Audubon serves nearly 2,000 students between the two school districts.
AAS members who have volunteered with these programs witnessed magical moments — students connecting with the natural world while discovering how aquatic insects, land use, riparian buffers and woodlands, and in-stream habitats are related to water quality and overall community health.
A habitat enhancement project is part of every field experience, and is often the most memorable part of the day for students. Students create or enhance native perennial gardens, remove invasive plants, plant native trees and shrubs, and/or clean up riparian areas. Your donations will support these conservation efforts, such as (but not limited to) purchasing native plants, equipment, tools and/or other materials.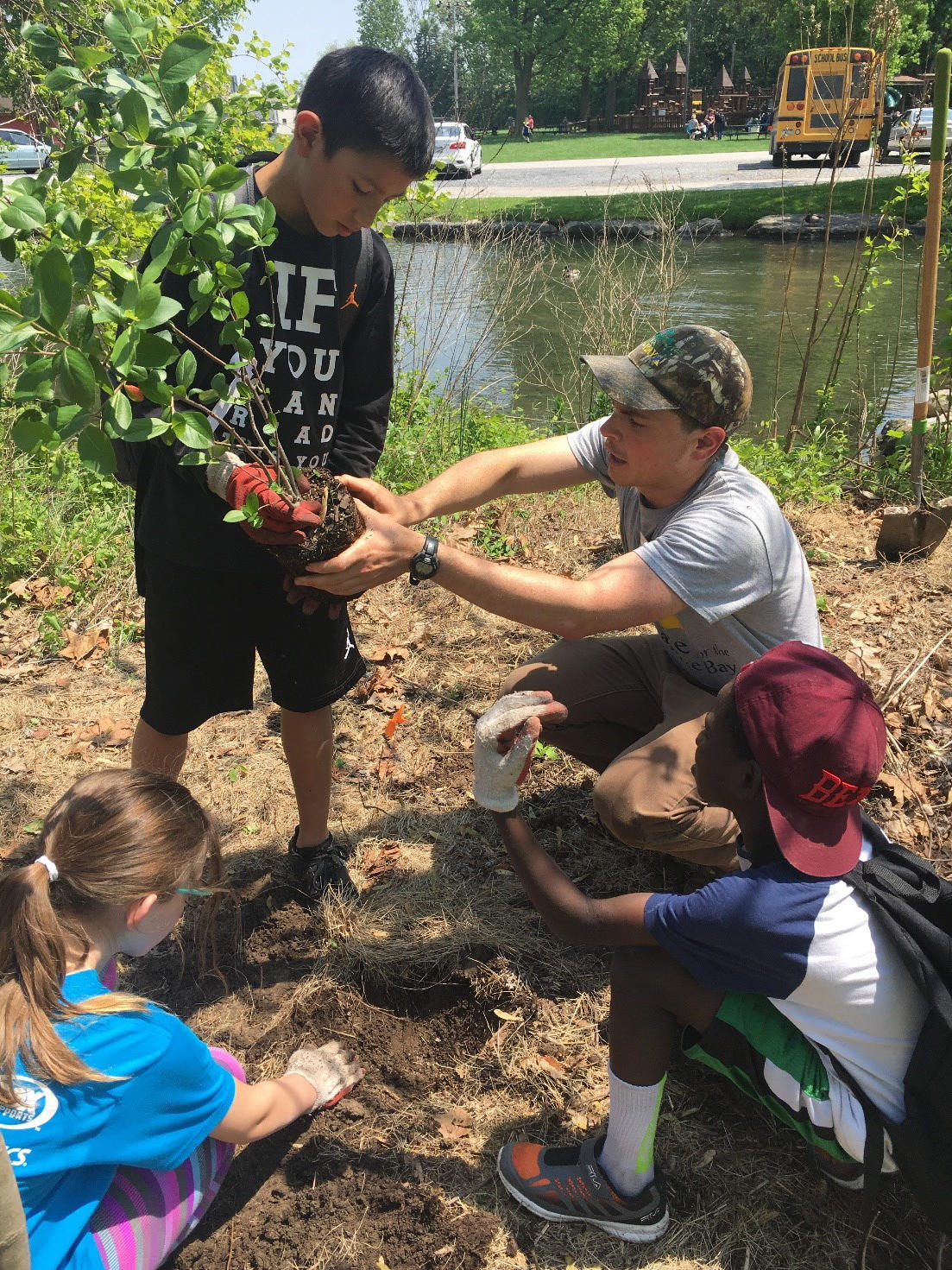 ______________________________________________________________________________________
Valley Forge Audubon Society Calendar of Events
http://valleyforgeaudubon.org/calendar/
The Valley Forge Audubon Society (VFAS) is a chapter of the National Audubon Society serving members residing in regions of Bucks County, Montgomery County, and Chester County in Southeastern Pennsylvania. Our mission is to preserve birds, other wildlife, and their habitats by promoting appreciation and stewardship of the local natural environment through education and active participation. In partnership with the John James Audubon Center at Mill Grove, VFAS offers regular bird walks, hikes, events and educational programs that preserve and sustain Audubon's artistic, scientific, and historic legacy and serve the goals of the National Audubon Society (NAS), "to conserve and restore natural ecosystems, focusing on birds, other wildlife, and their habitats for the benefit of humanity and the earth's biological diversity."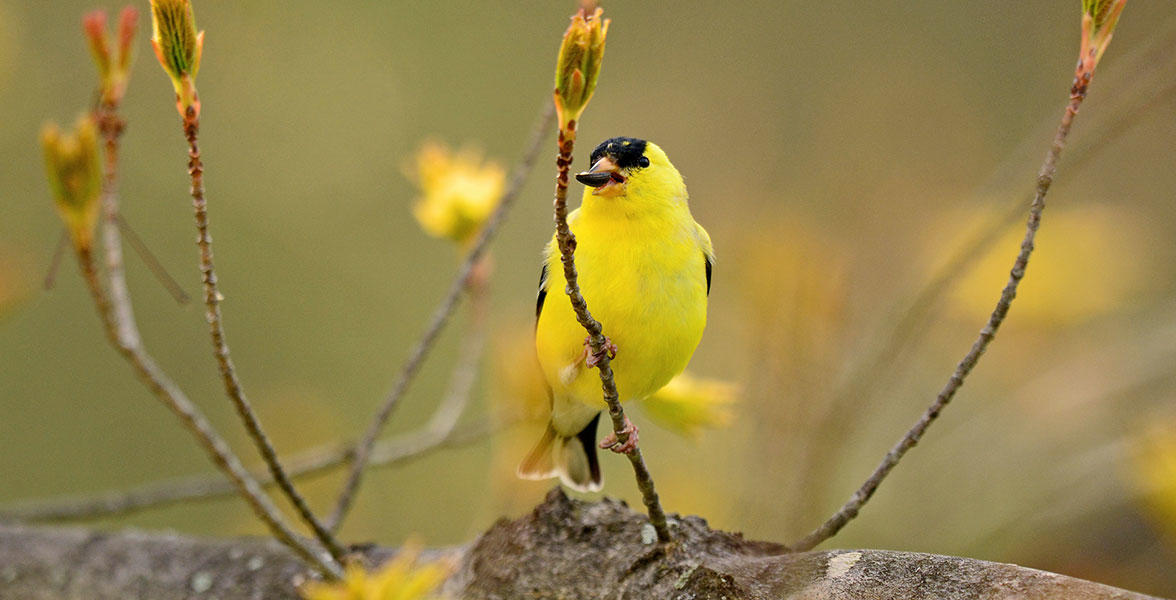 How you can help, right now
Help Support Audubon State
Birds need YOU! Get involved in helping to preserve our birds and their habitats today. There is something for everyone!