Central Pennsylvania Stream Studies -- Ecology in the Field!
Audubon Pennsylvania partners with Carlisle Area School District.
Audubon Pa and Carlisle Area School District (CASD) collaborate to conduct 2nd- and 5th-grade stream ecology field experiences for all seven elementary schools in the school district.
Each spring and fall, CASD elementary students visit a local waterway with teachers, Audubon educators and a team of trained volunteers to investigate what makes the region's famous limestone creeks so special. Students explore stream ecosystems, identify aquatic insects, determine water quality and recognize the influence of nearby land uses, and develop conservation actions to improve water quality and preserve habitat.
You can support this dynamic and progressive program by:
1) Becoming a Stream Team Volunteer!
2) Making a donation to Central Pa Education efforts!
Stream Team Volunteer Requirements
Enthusiasm for children and nature
Flexible weekday schedule in spring and fall
Willingness to learn; training is provided
Background clearances and fishing license
Tasks
The Stream Team assists with field activitiesincluding guiding students' discovery of aquatic insects and stream habitats, and helping them investigate the concepts of water quality, non-point source pollution, the value of streamside trees, erosion, land use, wildlife habitat, and conservation practices.
Tasksmay also include fetching aquatic insects from the stream, helping students use microscopes, and providing equipment care and maintenance.
No stream ecology knowledge or experience needed! New volunteers are trained and paired with experienced volunteers, and are only given tasks with which they are comfortable.
Time Commitment
Approximately 4-hours in the morning (usually 8:30 to around noon) on days the field trips are scheduled. Volunteers pick and choose days they wish to help from the schedule.
Field trips take place ~April 10 through May 30, and mid-September through mid-October.
Background checks are required for all persons age 18 and over. The paperwork will be provided after your initial interview.
For more information, contact Holly Smith, Education Project Coordinator with Audubon Pennsylvania at hsmith@audubon.org or call (717) 514-4607. Download the volunteer application below.
How you can help, right now
Donate to Audubon
Help secure the future for birds at risk from climate change, habitat loss and other threats. Your support will power our science, education, advocacy and on-the-ground conservation efforts.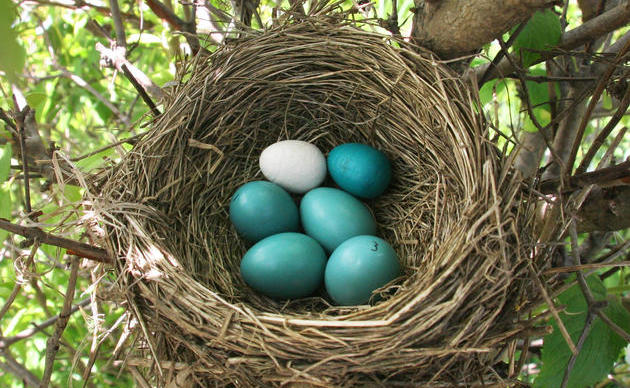 Become a Monthly Donor
Donating monthly is flexible, easy and convenient and makes you a champion birds can count on, no matter the season.