Audubon's Water initiative focuses on landscapes where both water quantity and water quality are paramount to birds' survival. Affecting public water policies is one key aspect of our work, but policy alone won't be enough to address these challenging issues. Audubon and its partners work to engage the public on water-management and water-quality issues; restore habitats along rivers, wetlands, and deltas; and explore market-based solutions that contribute to the achievement of our water goals.
From headwaters to the capes, Audubon advocates for increased federal, regional and state investment in the conservation of the Delaware River Watershed and its water quality for birds and people. We work on the ground to improve hundreds of acres of forest habitat with bird-friendly forest management practices, restore riparian systems through community engagement and programming, and increase monitoring efforts of shorebirds and coastal habitats.
Within Audubon's Water strategy, Audubon focuses on policy to protect the birds of the Delaware River Watershed, habitat restoration and management, and public engagement and advocacy. Learn more about each of these efforts below.
Audubon is working to restore meadow and streamside habitat in Philadelphia, starting with work in

Whitby Meadow

Audubon strives to elevate the Delaware River Watershed as a top conservation priority. Learn more about our

policy agenda

.

Engagement and advocacy efforts include work with the growing

coalition of craft brewers

.

Willow Flycatcher in native willow. Photo: Kelly Colgan Azar/Flickr CC BY-ND 2.0

Belted Kingfisher. Photo: Charles Wheeler/Audubon Photography Awards

Ruddy Duck. Photo: Joseph Mahoney/Audubon Photography Awards
In addition to working in these focal areas within the Delaware River Watershed, Audubon is a partner in the Alliance for Watershed Education.
Learn More and Get Involved
Donate to Audubon
Help secure the future for birds at risk from climate change, habitat loss and other threats. Your support will power our science, education, advocacy and on-the-ground conservation efforts.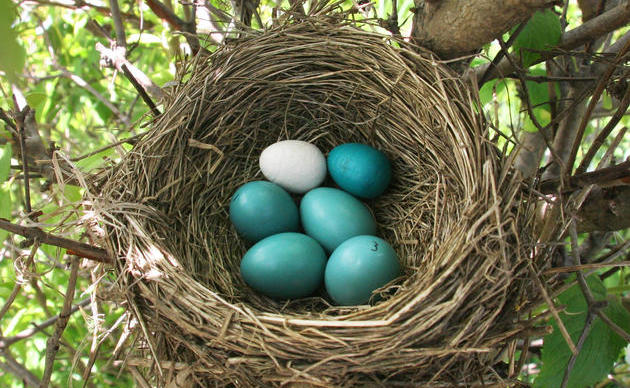 Become a Monthly Donor
Donating monthly is flexible, easy and convenient and makes you a champion birds can count on, no matter the season.