Benefiting Birds and People
Audubon Pennsylvania and Valley Forge Audubon Society have teamed up with The Land Conservancy for Southern Chester County (TLC), Kennett Township, Kennett Borough, and Kennett Trails Alliance on a native plant project, which benefits both birds and people.
The Kennett-Audubon-TLC Bird Planting is designed as a landscaped destination along the Kennett Trail which provides a pleasant resting spot while demonstrating the value of native plants. This streamside planting highlights plants which help to keep our water clean and provide critical food sources that birds need. The plants used are readily available for purchase at local nurseries for use by residents in their own gardens and landscapes.
Many of the birds we're used to seeing in our backyards are increasingly threatened by climate change, meaning as temperatures fluctuate and environmental conditions rapidly change, birds are experiencing dramatic shifts in the availability of suitable habitat. By providing native plants, we can help ensure that the birds that give us so much pleasure have access to the resources they need now and in the future.
In addition, native plants can help to mitigate the impact of these same environmental events on people by helping to reduce stormwater runoff and streambank erosion caused by heavy rain and flooding.
Native plants keep our local watersheds healthy by:
Reducing stormwater runoff to improve and maintain water quality
Managing soil erosion and filtering groundwater
Creating climate resilient communities for birds and people
How you can help, right now
Donate to Audubon
Help secure the future for birds at risk from climate change, habitat loss and other threats. Your support will power our science, education, advocacy and on-the-ground conservation efforts.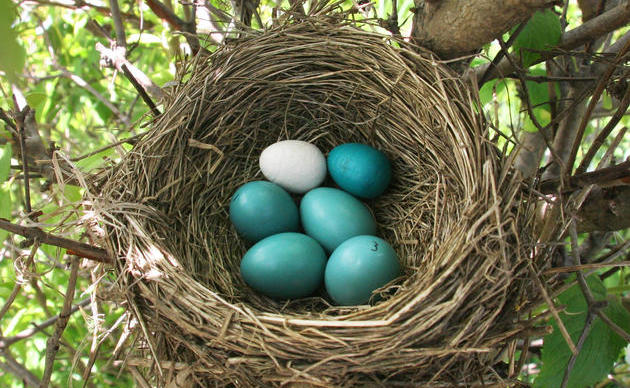 Become a Monthly Donor
Donating monthly is flexible, easy and convenient and makes you a champion birds can count on, no matter the season.