Connecting neighbors to nature...one garden at a time.
York is blooming! Audubon's Plants for Birds program has come to York with Community Blooms learning gardens near Kiwanis Lake and Willis Run. There are six Community Blooms gardens, each with a variety of different native plants. Use the map below to find one of the gardens or walk the full loop and see them all. Looking for a specific plant that caught your eye? Scroll down to download a full list of the plants in each garden.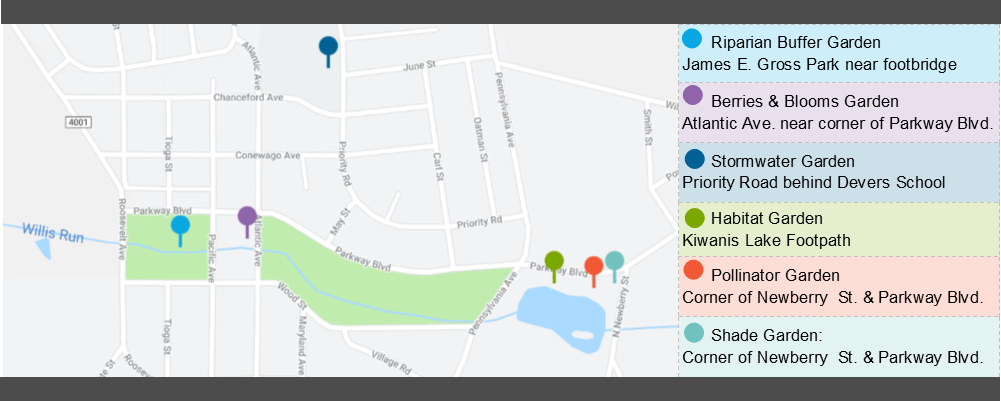 How you can help, right now
Help Support Audubon State
Birds need YOU! Get involved in helping to preserve our birds and their habitats today. There is something for everyone!