Birding by Canoe at the John James Audubon Center
Thursday, September 28, 2023
5:00pm - 6:30pm Eastern Audubon, Pennsylvania
Location Details
John James Audubon Center at Mill Grove
1201 Pawlings Road, Audubon, 19403, PA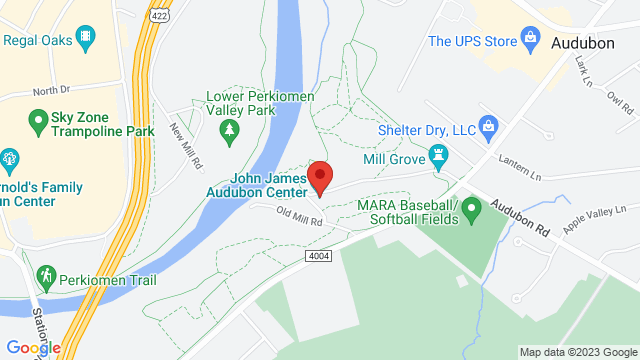 Join us for an evening paddle on the gentle waters of the Lower Perkiomen and discover the many birds that depend on its riparian habitat. You'll learn about the valuable resources the Creek provides to a variety of wildlife, and why protecting the Delaware River Watershed and its tributaries is good for people too.
Take it Outdoors, our amazing "Birding by Canoe" partner, will get us started with a safety briefing and will be on the water with us to assist and help you hone your paddling skills.
Cost: $30.00 per person
Participants must be at least five years old. All persons under 18 must be accompanied by an adult.
Registration required. To sign up, email millgrove@audubon.org.