Program
The Birds of America Page Turning at the John James Audubon Center
Sunday, December 17, 2023
11:30am - 12:00pm Eastern Audubon, Pennsylvania
Location Details
John James Audubon Center at Mill Grove
1201 Pawlings Road, Audubon, 19403, PA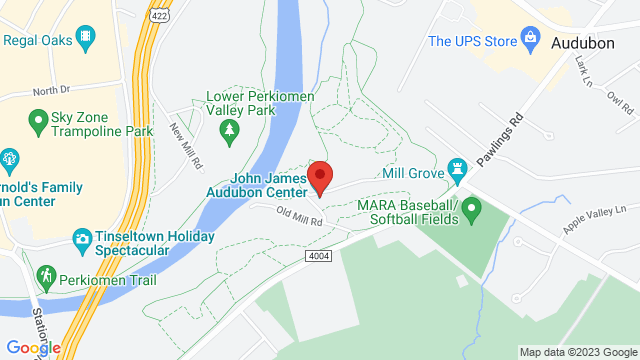 During his time at Mill Grove, John James Audubon became a pioneer in portraying birds and other wildlife in natural settings, painting many North American birds with remarkable accuracy of color and realism. These paintings would eventually be compiled into in his famous book, The Birds of America.
Each month, Museum staff will share fascinating facts about Audubon and his artwork before revealing another of the 435 plates represented in The Birds of America. Visitors in attendance will receive an Audubon bird trading card featuring the bird on the new page.
Trading cards will only be available during page turnings and other special events that month, so mark your calendars to collect them all!