Workshop
Holidays are for the Birds! Workshop at the John James Audubon Center
Saturday, December 10, 2022
10:00am - 12:00pm Eastern Audubon, Pennsylvania
Location Details
John James Audubon Center at Mill Grove
1201 Pawlings Road, Audubon, 19403, PA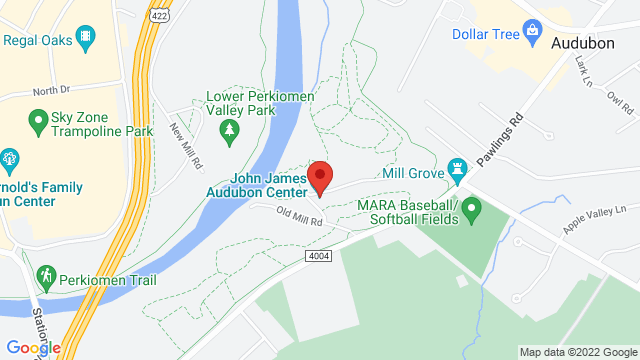 Join us for a festive workshop where we'll make holiday "enrichment" items for the Center's non-releasable birds. Oden, Hopper, Abby, and friends will enjoy these special toys designed to encourage natural behaviors and stimulate activity that helps to maintain physical and mental health.
Then make a bird-friendly ornament to take home and hang outside for feathered friends such as Blue Jays, Northern Cardinals, and Black-Capped Chickadees. These year round residents will appreciate the winter snack and it's a great way to get to know the birds in your community!
All supplies provided. Light refreshments will be available.
Fee:
Annual pass holders
$5/adult (18+)
$3/child (6-17)
Non-annual pass holders
$7/adult (18+)
$5/child (6-17)
Five and under are free. All children must be accompanied by an adult. Register here.