Program
Introduction to Birding at John James Audubon Center
Sunday, February 12, 2023
10:00am - 12:00pm Eastern Audubon, Pennsylvania
Location Details
John James Audubon Center at Mill Grove
1201 Pawlings Road, Audubon, 19403, PA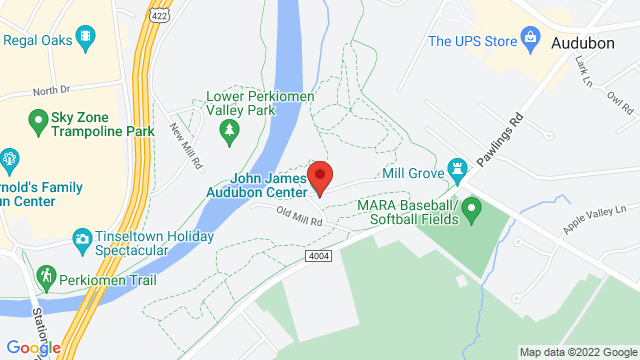 Warm up to birding this February!
You may think that the colder months aren't ideal for birdwatching, but here in the Mid-Atlantic region year-round raptors are a winter favorite, overwintering songbirds frequent bird feeders, and our waterways come to life as ducks from further north come south looking for open water.
Join Damien Ruffner, Public Programs Manager at The Discovery Center, for an introduction to the wonderful world of birding and answers to questions like:
Where do I go to watch birds?"
"What equipment do I need?"
"What do I look for first?"
You'll learn the basics of this rewarding pastime, and discover tips and tricks for identifying birds up close, at a distance, or even by ear. A short bird tour will follow the presentation for those who wish to try out their new skills, so please dress for the weather, including appropriate footwear.
All ages and experience levels are welcome. A limited number of binoculars will be available to borrow.
Register here so we know to expect you.