Plants for Birds
Introduction to Water Mixable Oils at the John James Audubon Center
Saturday, August 13, 2022
10:00am - 12:00pm Eastern Audubon, Pennsylvania
Location Details
John James Audubon Center at Mill Grove
1201 Pawlings Road, Audubon, 19403, PA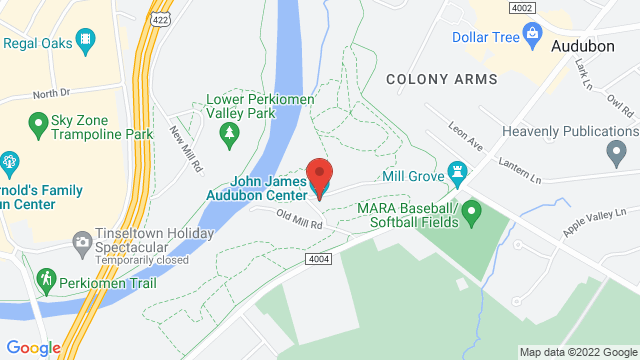 Our "Introduction to Art" workshops at the John James Audubon Center are a great way to try your hand at drawing and painting. Inspired by the artwork of John James Audubon, each workshop will focus on a different medium where instructors will share tips and techniques that include choice of materials, composition, and use and application of color. This workshop will focus on water mixable oils.
Instructor: Fred Danziger is a graduate (and current faculty member) of the Pennsylvania Academy of the Fine Arts. He has had over 20 solo shows in New York City, Pittsburgh, and Philadelphia galleries. In 2018, he won an Emmy Award for illustrations done for historical documentaries.
Participants to Bring:
(1) 1" flat brush, (1) 1/4" flat brush, and (1) Size 0 round brush
(1) Gessoed hardboard panel (11x14)
Fee: $12 per person. All skill levels are welcome.