Managing White-tailed Deer in Forest Habitat From an Ecosystem Perspective
needs teaser text
Audubon is among the nation's leading voices for the use of sound science to inform conservation actions and public policies. Birds are excellent indicators of ecosystem health and Audubon's work in Pennsylvania focuses on conserving the diversity and abundance of native bird life and, consequently, protecting Pennsylvania's environment for the benefit of humanity and the earth's biodiversity.
[Citing the full report: Latham, R. E., J. Beyea, M. Benner, C. A. Dunn, M. A. Fajvan, R. R. Freed, M. Grund, S. B. Horsley, A. F. Rhoads and B. P. Shissler. 2005. Managing White-tailed Deer in Forest Habitat From an Ecosystem Perspective: Pennsylvania Case Study. Report by the Deer Management Forum for Audubon Pennsylvania and Pennsylvania Habitat Alliance, Harrisburg. xix + 340 pp.]
Either download the full 360-page report below, or download it in sections.
Paper copies of the full report are again available: Copies are available for $20.00 each from the Audubon PA state office. Please send checks to: Sharon Sherick, Audubon PA 100 Wildwood Way, Harrisburg, PA, 17110. Make checks payable to Audubon Pennsylvania.
How you can help, right now
Donate to Audubon
Help secure the future for birds at risk from climate change, habitat loss and other threats. Your support will power our science, education, advocacy and on-the-ground conservation efforts.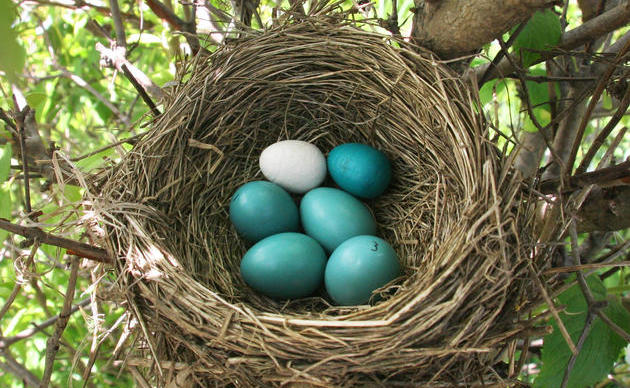 Become a Monthly Donor
Donating monthly is flexible, easy and convenient and makes you a champion birds can count on, no matter the season.