Press Center
Audubon Pennsylvania Encourages Congress to Prevent Arctic Refuge Drilling
Thanks Congressmen Costello, Fitzpatrick, Meehan for leading efforts to protect refuge and preserve crucial habitat for birds.
Audubon, Penn. (December 1, 2017) - Today, Audubon Pennsylvania thanks Congressmen Ryan Costello (PA-6), Brian Fitzpatrick (PA-8) and Patrick Meehan (PA-7) for leading efforts to prevent opening the Arctic National Wildlife Refuge to drilling while urging the entire Pennsylvania congressional delegation to stand up for the Arctic Refuge by opposing any language in the tax legislation being considered by Congress that would allow oil and gas development along its coastal plain.
"Defending the Arctic National Wildlife Refuge from oil and gas drilling has always been a bipartisan effort", said Greg Goldman, Executive Director of Audubon Pennsylvania and Vice President of the National Audubon Society. "The Representatives who have signed on to this letter have taken an important stand at a critical time to defend the nursery that supports many migratory birds here in Pennsylvania. The birds and people we represent at Audubon thank you and will support you in your fight to ensure language opening the Refuge doesn't become law."
Congressmen Costello, Fitzpatrick and Meehan joined nine Republican colleagues today in demanding drilling in the Arctic Refuge remains out of the tax bill. Senator Robert Casey along with five Pennsylvania Members of Congress, including Fitzpatrick, Michael Doyle (PA-14), Brendan Boyle (PA-13), Matt Cartwright (PA-17), and Dwight Evans (PA-2), have all co-sponsored legislation to permanently designate all of the Arctic Refuge as wildness and protect it from drilling.
Audubon's infographics demonstrate how the revenue numbers promised don't add up and paint a picture of the impact drilling could have on the Arctic National Wildlife Refuge.
Further, by making oil and gas drilling a primary purpose of the wildlife refuge and mandating an 800,000-acre oil and gas program, the current drilling language effectively undermines the environmental and wildlife protections that typically apply to oil and gas development on federal lands.
Earlier this month, 37 leading Arctic wildlife scientists united to oppose drilling in the Arctic Refuge—making clear that wildlife and oil drilling don't mix in the Refuge.
Pennsylvania is home to many species of birds that migrate from the Arctic Refuge, including the Tundra Swan and the Snow Goose. More than 200 species of birds depend on the Arctic Refuge, and many migrate through six continents and all 50 states.
The Arctic Refuge is an iconic American treasure on par with the Grand Tetons, Yellowstone and Yosemite. First protected by President Dwight D. Eisenhower, leaders from both parties have worked together for generations to stop attempts to open the biological heart of the Refuge—its pristine coastal plain—to oil and gas drilling. (Maps available for download here, here and here.)
Audubon Pennsylvania urges its members and supporters in the Empire State to contact their members of Congress to oppose drilling in the Arctic National Wildlife Refuge.
About
The National Audubon Society saves birds and their habitats throughout the Americas using science, advocacy, education and on-the-ground conservation. Audubon's state programs, nature centers, chapters and partners have an unparalleled wingspan that reaches millions of people each year to inform, inspire and unite diverse communities in conservation action. Since 1905, Audubon's vision has been a world in which people and wildlife thrive. Audubon is a nonprofit conservation organization. Learn more at www.audubon.org and @audubonsociety.
How you can help, right now
Donate to Audubon
Help secure the future for birds at risk from climate change, habitat loss and other threats. Your support will power our science, education, advocacy and on-the-ground conservation efforts.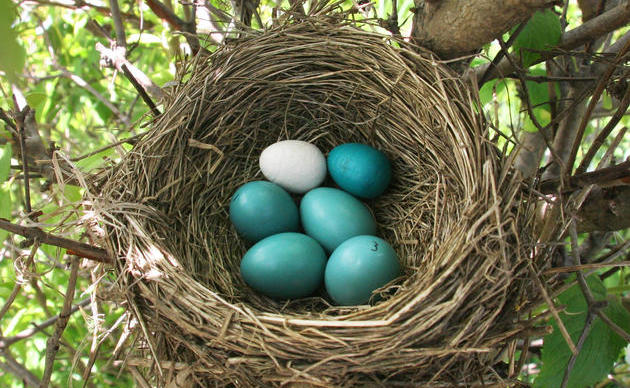 Become a Monthly Donor
Donating monthly is flexible, easy and convenient and makes you a champion birds can count on, no matter the season.