Press Center
Audubon Pennsylvania Welcomes GOP Climate Resolution
House Republicans seek solutions to study and address climate change.
Article from March, 2017, but still a good read regarding climate support.
AUDUBON, PA—Today, Thursday, March 16, 2017, seventeen Republicans in the House of Representatives introduced a resolution to "create and support" solutions to study and address the causes and effects of a changing climate. In response to this resolution, the National Audubon Society issued the following statement:
"These leaders understand that there's a Republican climate solution and that America's birds and people don't have time for more political trench warfare," said David Yarnold (@david_yarnold), Audubon's president and CEO.
"We need bipartisan solutions to our changing climate and we need them now. It took guts for these Republicans to step forward today, and we welcome their ideas".
"It's clear that conservation does not have a party," said Greg Goldman, Executive Director of Audubon Pennsylvania and Vice President of National Audubon. "This is about the common sense care of the environment; something most Pennsylvanians value regardless of their political positions. Audubon Pennsylvania wants to gratefully acknowledge Representative Ryan Costello (PA-6), Representative Brian Fitzpatrick (PA-8), and Representative Patrick Meehan (PA-7)"
"Climate change threatens the birds we love, the places they and we need and the legacy we'll leave our kids—all values that lead us to say that conservation doesn't have a party."
Former Republican Pennsylvania Congressman and current Audubon Board Member Jim Greenwood added:
"I applaud these Republicans in the House of Representatives for supporting the resolution. Addressing our changing climate with fiscally smart and economically viable solutions requires a balanced, bipartisan approach. Together they acknowledge responsible environmental stewardship is a fundamentally conservative issue and requires their voices when finding common ground on our changing climate. That's noteworthy progress for our work to protect the places birds and families need to thrive for generations to come."
In 2014, Audubon published its Birds and Climate Change Report. The study shows that more than half of the bird species in North America, including species like the Bald Eagle, American Kestrel and Rufous Hummingbird, could lose at least half of their current ranges by 2080 due to rising temperatures. Given the urgent threat climate change poses to birds and people, Audubon supports common-sense, bipartisan solutions that reduce carbon pollution at the speed and scale necessary.
To learn more about Audubon's Climate Initiative, including how members and supporters can take steps to help birds in a changing climate, please visit www.audubon.org/climate.
Audubon Pennsylvania is the state office of the National Audubon Society, an organization celebrating more than 100 years of service to the nation in conservation and public education. While Audubon Pennsylvania is part of the national organization and shares the national mission and public policies, Audubon Pennsylvania is mandated to establish statewide conservation and education programs and independently pursue local funding to support these efforts.
Audubon Pennsylvania's mission is to conserve and restore natural ecosystems, focusing on birds, other wildlife and their habitats for the benefit of humanity and the earth's biological diversity in Pennsylvania. For more information on Audubon Pennsylvania please visit http://pa.audubon.org.
How you can help, right now
Donate to Audubon
Help secure the future for birds at risk from climate change, habitat loss and other threats. Your support will power our science, education, advocacy and on-the-ground conservation efforts.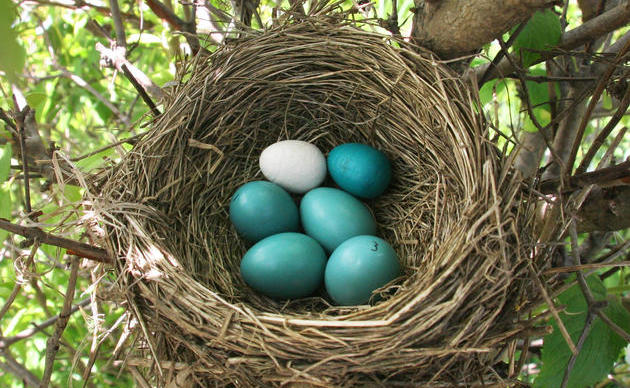 Become a Monthly Donor
Donating monthly is flexible, easy and convenient and makes you a champion birds can count on, no matter the season.