Learn how to create the ultimate hummingbird garden!
JUNE 18, 2016 10:00 am
Penllyn Woods Park Community Building
1227 Township Line Lower Gwynedd
EVERYONE LOVES HUMMINGBIRDS!
That's why Audubon Pennsylvania is offering this special presentation with birdscaper, Cindy Ahern (BS Hort, Envir. Sustainability Cert, Landscape Plants Cert, Temple Univ.)
Cindy's garden started as a modest attempt to attract hummingbirds and has turned into a full-fledged bird sanctuary. Along with the hummingbirds, her "average sized" suburban property has a list of 120 other bird species!
Cindy will share her secrets for attracting humming-birds (plants, feeders, water, etc.) along with dozens of other tips on creating a bird-friendly
urban/suburban habitat!
Cost: $6.00 or...
Free
if you are registered in the Bird
Habitat Recognition program!
RSVP to ssaffier@audubon.org - seating is limited!!!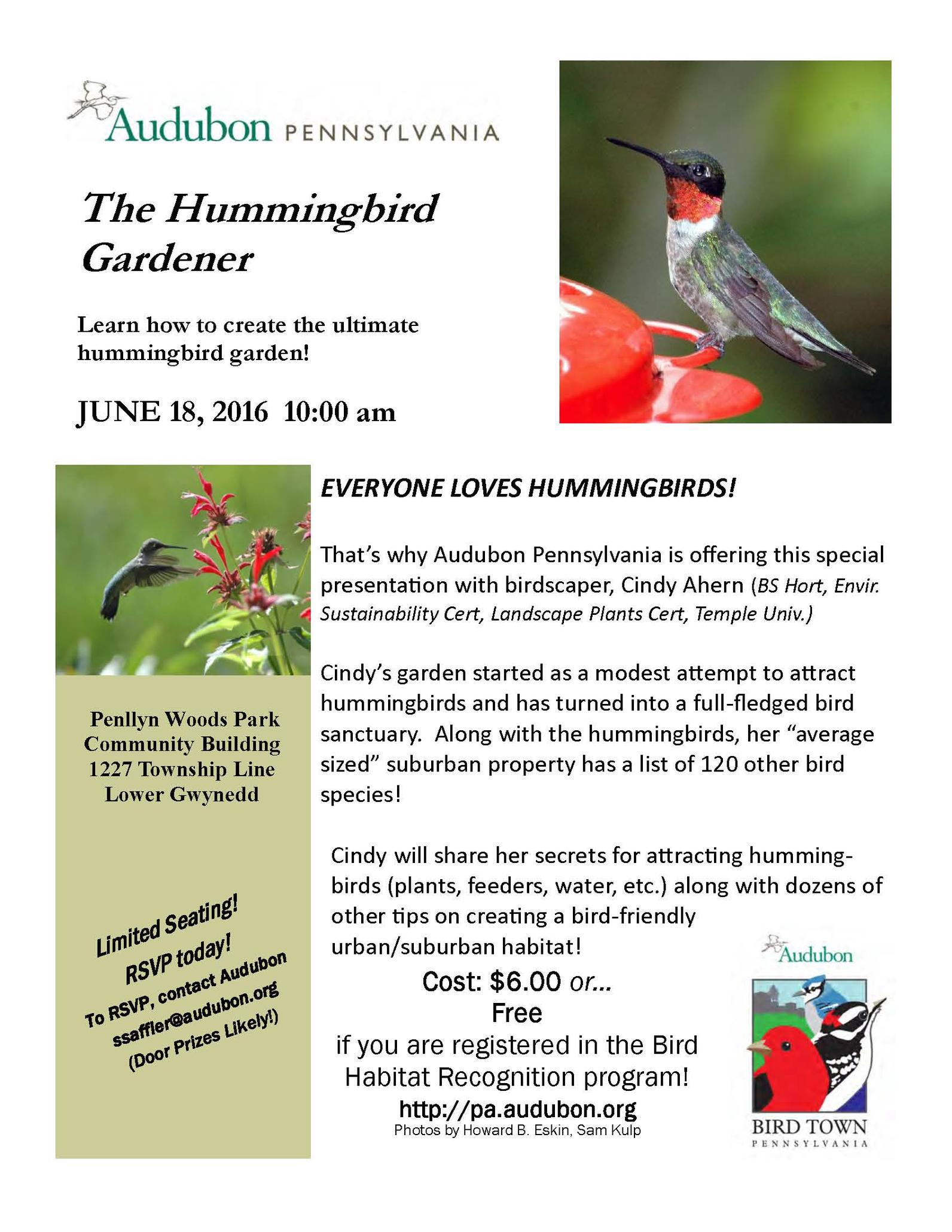 Photos by Howard B. Eskin, Sam Kulp