Birds
Year of the Bird Proclamations
2018 is the centennial year of the Migratory Bird Treaty Act (MBTA), a landmark piece of legislation that protects millions of birds every year, and has brought many back from the brink of extinction.
Unfortunately, like so many other environmental protections, MBTA is under fire. If passed, a proposed amendment to the law would eliminate corporate accountability for actions resulting in the death of birds and destruction of their habitat. Audubon is working on several fronts to fight back, including reprising some of the same tactics first used to enact the law 100 years ago – grassroots advocacy.
Thanks to the efforts of concerned constituents, several townships in Southeastern PA are adopting Year of the Bird Proclamations. These localized decrees highlight the presence of birds in the region and serve as a reminder of nature's interconnectedness. They also demonstrate an understanding of the pressing need to protect birds and signal community support for upholding laws such as the Migratory Bird Treaty Act, especially now as the impacts of climate change are becoming increasingly severe.
The latest Intergovernmental Panel on Climate Change report shows an urgent need to reduce greenhouse gas emissions dramatically over the next 12 years, while simultaneously making changes that will help people and animals adapt to a changing environment.
In Pennsylvania, 26% of carbon pollution from energy is due to the transportation sector. Audubon Chapter leaders came together last month to speak out against attempts to rollback federal Clean Car Standards and revoke Pennsylvania's legal authority to manage our own vehicle pollution. Stricter standards adopted by PA in 2010 have already reduced oil consumption in the state by 312 million gallons and are central to achieving our state climate goals, protecting our consumers, and growing our economy.
Meanwhile, Climate Champions have been tackling the adaption side of the climate coin - advocating for the adoption of local native plant resolutions to increase critical food sources for birds, help absorb water, and reduce flooding and runoff. Planting Parties hosted earlier this month by bird lovers around the state also got people outside and having fun while planting native plants for birds and people.
These actions are vital, but the best thing we can do to help birds in the upcoming weeks is vote.
November 6th may be the most important day of the Year of the Bird. In addition to Congressional races, there are state and local elections throughout the state that will have a big impact on our communities and our birds.
Please make sure to use your voice and vote for the birds!
If you'd like to join our efforts, please contact me at vpeckham@audubon.org to be added to our Climate Action list and receive updates and invites to programs and social gatherings with fellow advocates for birds.
How you can help, right now
Donate to Audubon
Help secure the future for birds at risk from climate change, habitat loss and other threats. Your support will power our science, education, advocacy and on-the-ground conservation efforts.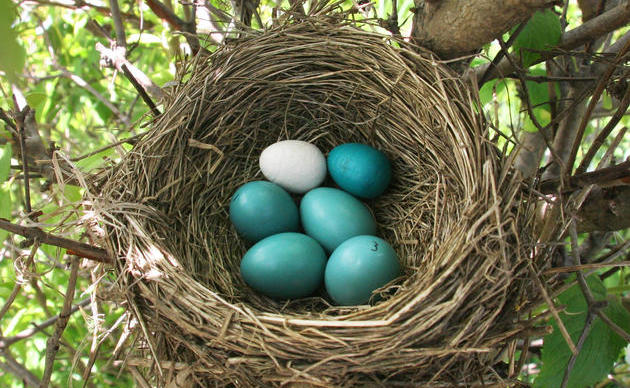 Become a Monthly Donor
Donating monthly is flexible, easy and convenient and makes you a champion birds can count on, no matter the season.