Priority Birds
Kittatinny Ridge Conservation Landscape
A Critical Landscape for Birds and People
The Kittatinny Ridge Conservation Landscape is one of eight Conservation Landscapes, designated by the Pennsylvania Department of Conservation and Natural Resources (DCNR). As DCNR's External Lead for the project, Audubon facilitates the collaboration of local, regional, and state organizations and agencies through the Kittatinny Coalition. Partners' work has focused public attention on the importance of the 185-mile long forested Ridge through Pennsylvania and promoted conservation activities to protect it from further habitat loss, fragmentation, and inappropriate land use.
The Kittatinny Ridge, also known as Blue Mountain, winds 185 miles through eastern and central Pennsylvania, to the Maryland line. The Ridge is a Global Important Bird Area, serving as important habitat for fall migrants, supporting tens of thousands of raptors and vultures and millions of songbirds annually. The many rock outcroppings along the Ridge also make it an excellent place to watch migrating hawks, eagles and vultures at Hawk Mountain Sanctuary, Waggoner's Gap, and numerous other locations.
The Kittatinny Ridge Conservation Landscape includes 160 miles of the Appalachian Trail. It serves as a vital link in the Appalachian Forest that stretches the length of the East, providing critical, high quality interior-forest habitat for dozens of species of songbirds, mammals, reptiles and amphibians. Headwaters supply water for millions of residents, recreationists, and businesses throughout the region.
Educators, schools, nature centers, libraries, group leaders, conservation groups, and government offices can receive FREE copies of the Kittatinny Ridge poster. Please click here for more details.
Follow us on Facebook
How you can help, right now
Donate to Audubon
Help secure the future for birds at risk from climate change, habitat loss and other threats. Your support will power our science, education, advocacy and on-the-ground conservation efforts.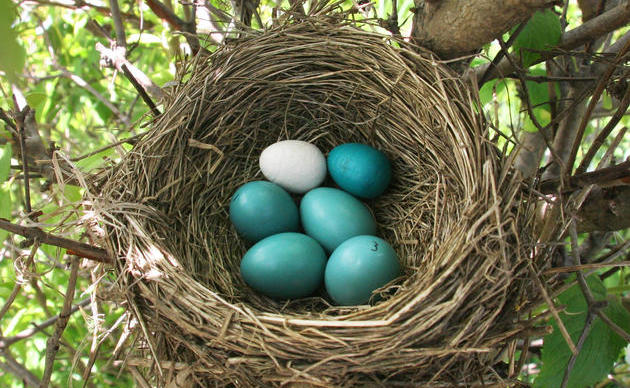 Become a Monthly Donor
Donating monthly is flexible, easy and convenient and makes you a champion birds can count on, no matter the season.