Agenda
Saturday, October 19, 2019
Olewine Nature Center at Wildwood Park, 100 Wildwood Way, Harrisburg, PA 17110
9:00 AM

Check-in, Refreshments, and Informal Networking

9:30 AM

Welcoming Remarks & Introductions

Appalachian Audubon Society

9:45 AM

Statewide Updates

Audubon Pennsylvania - Greg Goldman, Executive Director, Audubon PA

Delaware River Watershed Programs - Beth Brown, Director, Audubon PA

Healthy Forests Initiative - Katie Loucks, Forest Program Associate, Audubon PA

10:20 AM

Statewide Climate Initiatvie Update - Focus on Community Solar Legislation

Kirstin Snow, Campaign and Communications Manager, Audubon PA

Program Overview
Key Initiatives - HB531 & SB705
Engagement Opportunities

11:00 AM

Survival by Degrees: 389 Bird Species on the Brink

National Audubon Society Science Staff

Overview of Report and Key Takeaways
How to Use It

11:30 AM

Survival by Degrees Toolkit and Demos

Interactive demos of report/toolkit
Discussion: How do you envision utilizing the report/toolkit in your chapter work?

12:15 PM

Lunch

1:15 PM

Planting Oppoortunites for Advocacy

Val Peckham, Pennsylvania Field Organizer & Kelly McGinley, Network Engagement Manager, Audubon PA

Large and small group discussion around best practices for chapter advocacy efforts

Discussion: Layers of engagement – from individual engagement to chapter outreach to multi-chapter and regional partnerships; single issue to broad slate; what are the barriers
Working groups: Identify opportunities for advocacy engagement considering the levels, entry points and barriers discussed earlier

Plants for Birds
Bird-Friendly Buildings
Climate Change/Community Solar

Discussion: Outreach and communication

Organization – Most appealing and effective methods for receiving opportunities, information, alerts, etc. from Audubon PA; sharing chapter efforts throughout the network

Training – Ideal resources for training and education (consider all levels of advocacy)

2:15 PM

Building Stonger Networks through Bird-Friendly Communities

Val Peckham & Kelly McGinley, Audubon PA

Using native plants and birds to increase individual engagement, encourage volunteerism and membership, engage municipalities, and broaden community support

2:45 PM

Looking Ahead

Kelly McGinley

Tell Us What You're Working On and Working Toward

Include something you're already doing, something you want to expand, something new you might try

Our Homework

Review of feedback from spring meetings, as well as suggestions from today's meeting

Future Gatherings

Discussion of preferences for frequency, locations, topical considerations, etc.

3:20 PM

Closing Remarks

Greg Goldman
Please see the links below for recommendations on local birding and lodging, as well as directions to the Olewine Natuer Center. For any additional questions, please email Kelly McGinley at kmcginley@audubon.org.
How you can help, right now
Donate to Audubon
Help secure the future for birds at risk from climate change, habitat loss and other threats. Your support will power our science, education, advocacy and on-the-ground conservation efforts.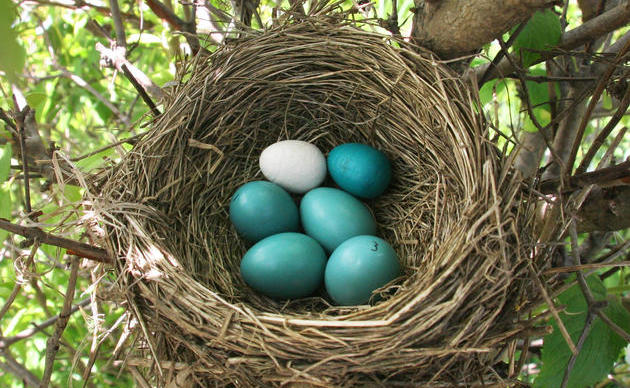 Become a Monthly Donor
Donating monthly is flexible, easy and convenient and makes you a champion birds can count on, no matter the season.