2020
This spring, Audubon Pennsylvania launched a brand new series of virtual field trips. Below, you can find recordings of each field trip, as well as recordings of programs from across our chapter network. Enjoy!
Moon Lake Recreation Area - presented by Bonnie & Alan Yuscavage
Greater Wyoming Valley Audubon Society
April 8, 2020

Crossways Preserve - Presented by Margaret Rohde
Wyncote AudubonSociety Wissahickon Trails
April 15, 2020

Laura Jackson's Yard - Presented by Laura Jackson
Juniata Valley Audubon Society
April 22, 2020

Shenks Ferry - Presented by Debra Grim
Juniata Valley Audubon Society
April 29, 2020

Honey Hollow - Presented by Stacy Carr-Poole and Robert Timmons
Bucks County Audubon Society
May 6, 2020

Migration Along the Kittatinny Ridge - Presented by Jeanne Ortiz and Katie Loucks
Audubon Pennsylvania
May 13, 2020

Trout Run Nature Preserve - Presented by Eli DePaulis
Appalachian Audubon Society
May 20, 2020

Art in Nature - Presented by Sam Dietze
Juniata Valley Audubon Society
June 3, 2020

Birding by Ear - Presented by Lauri Shaffer
Seven Mountains Audubon Society
June 10, 2020

Butterflying for Birders - Presented by Karen Campbell
Lehigh Valley Audubon Society
June 17, 2020

Allegheny Front Hawk Watch - Presented by Brian Wargo
Allegheny Plateau Audubon Society
June 24, 2020

Erie Bird Observatory - Presented by Presque Isle Audubon Society
September 18, 2020

Hummingbirds: Jewels of the Air - Presented by Sandy Lockerman and Seven Mountains Audubon Society
November 18, 2020

Passcode: KujT0B+n

Plants and Birds at Presque Isle - Presented by Andrew SIpple and Presque Isle Audubon Society
February, 2021

Flora of Rickett's Glen State Park- Presented by Dr. George Chamuris and Seven Mountains Audubon Society
April, 2021

Passcode: 31J.b.OG
How you can help, right now
Donate to Audubon
Help secure the future for birds at risk from climate change, habitat loss and other threats. Your support will power our science, education, advocacy and on-the-ground conservation efforts.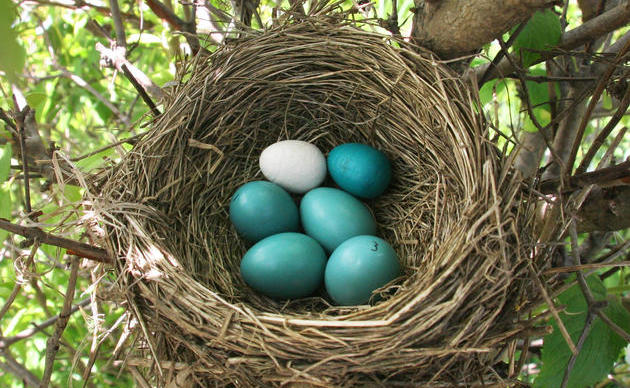 Become a Monthly Donor
Donating monthly is flexible, easy and convenient and makes you a champion birds can count on, no matter the season.