Conservation
Using Carbon Storage Programs for Bird Habitat & Addressing Climate Change
Healthy Mature Forest Management
Mature forest birds have declined 17% since 1970. Wood Thrush populations alone have declined 60% in the last 50 years. This neotropical migrant breeds in the mature forests of the eastern United States, foraging on the ground in open leaf litter and nesting in understory shrubs and saplings about two meters off the ground. Due to these habitat needs, the Wood Thrush is a great indicator species of the health of structurally complex mature forests that many other birds depend on like the Scarlet Tanager, Acadian Flycatcher, and Red-eyed Vireo. However, threats like forest fragmentation and forest cover loss from development are reducing available forest habitat and decreasing the quality of existing forest habitat.
In Pennsylvania, 70% of forest land is privately owned. The good news is a 2014 USDA survey of woodland owners reported that 50% of those surveyed want to manage wildlife habitat within the next 5 years and 92% want their wooded land to remain wooded. Unfortunately, mature forest management can be costly for landowners and many are not able to afford proper management practices.
By utilizing carbon markets that offer landowners "carbon credits" for maintaining mature forest structure that stores carbon, we can incentivize landowners to keep mature forest habitats intact and adopt healthy management practices. These practices preserve forests that offer a natural climate solution to removing carbon from the atmosphere, also referred to as "carbon sequestration", and store carbon within the forest in tree trunks and underground carbon stores.
Climate change is one of the most severe threats to bird populations globally and Audubon is committed to seeking ways to incorporate climate solutions into our work.
Audubon Taking Action
In 2019, Audubon Mid-Atlantic received a National Fish and Wildlife Foundation grant to partner with the American Forest Foundation to enroll landowners into the Family Forest Carbon Program (FFCP), a program that allows private landowners to monetize their growing mature forests through carbon credits.
Audubon is working with landowners across the Mid-Atlantic to discuss management objectives, assess forests, and provide recommendations on ways to integrate bird-friendly forest management practices that sequester and store carbon to create healthier forests for birds and people. Audubon has created new programs to offer training webinars for foresters and forest industry partners, as well as assist landowners interested in long-term forest management planning.
Measuring Success
Audubon's goal is to reach 900 acres of mature forest habitat managed with bird-friendly practices that sequester and store carbon. The lasting success is in maintaining pathways and relationships to connect landowners and land managers to forest management resources offering practices that are a win for landowners, birds, and the climate.
How you can help, right now
Donate to Audubon
Help secure the future for birds at risk from climate change, habitat loss and other threats. Your support will power our science, education, advocacy and on-the-ground conservation efforts.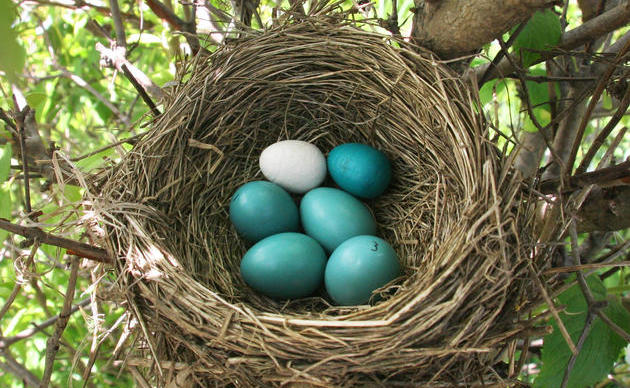 Become a Monthly Donor
Donating monthly is flexible, easy and convenient and makes you a champion birds can count on, no matter the season.