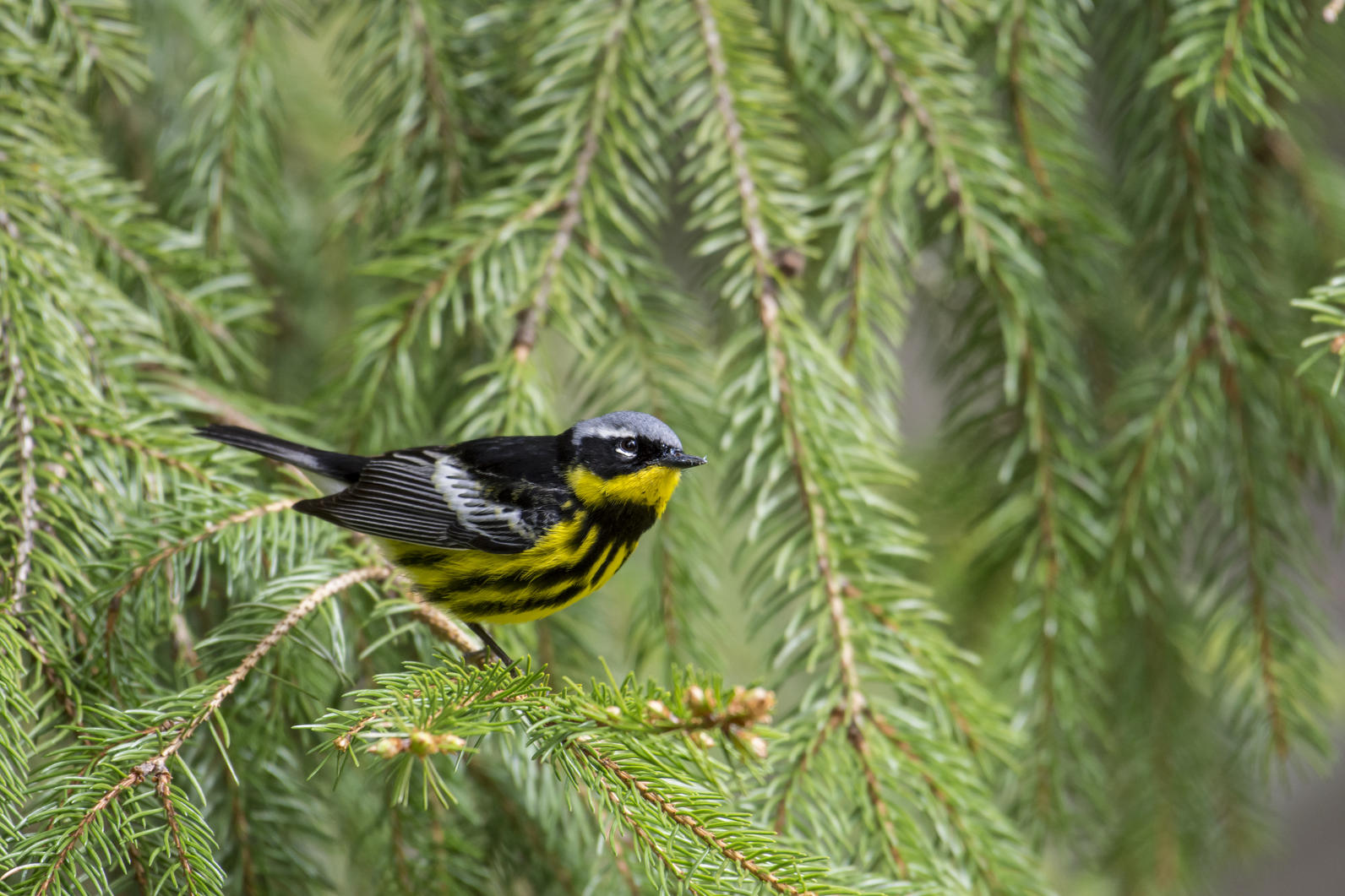 Bird-window collisions are wide-spread and disastrous, but there are actions you can take to avoid them.
Tell us how you are protecting birds at your own home or place of work. Click here.
The Bird-Window Collision Working Group (BCWG) Project
Peer-reviewed, published research estimates that a minimum average of one million birds collide with windows in the USA daily; 365 - 988 million annually. The Bird-window Collision Working Group (BCWG) has developed an outreach program intended to address and reduce avian mortality at residential and low-rise buildings. The BCWG includes the Acopian Center at Muhlenberg College, Audubon Pennsylvania, and the Lehigh Valley and Wyncote Audubon Societies. Trained volunteers will educate people about the causes and patterns of collisions and ways they can be prevented. The program will provide a means to share stories of successful mitigations they have completed with others through social media and the Audubon website. A portal to collect data on each individual's actions will be key part of the engagement and recognition strategy. The project will provide a path to move individuals from personal action to collective community action. To succeed, the project will connect with partners that include, nature centers, bird clubs, garden clubs, civic associations, and others.
To request a presentation contact: BirdWindowCWG@gmail.com
Read here about the proposed federal law that could save countless birds from death by glass.
Read an interesting article regarding bird strikes. DEATH FROM ABOVE: LAWMAKER ENVISIONS BIRD-SAFE BUILDINGS IN NEW YORK CITY
Calendar of events link coming soon.
Be sure to download the PDF below for information regarding how to protect your own home!
Learn More and Get Involved
Help Support Audubon State
Birds need YOU! Get involved in helping to preserve our birds and their habitats today. There is something for everyone!