Birding
The Great Backyard Bird Count Bird Tour at John James Audubon Center
Saturday, February 18, 2023
8:00am - 10:00am Eastern Audubon, Pennsylvania
Location Details
John James Audubon Center at Mill Grove
1201 Pawlings Road, Audubon, 19403, PA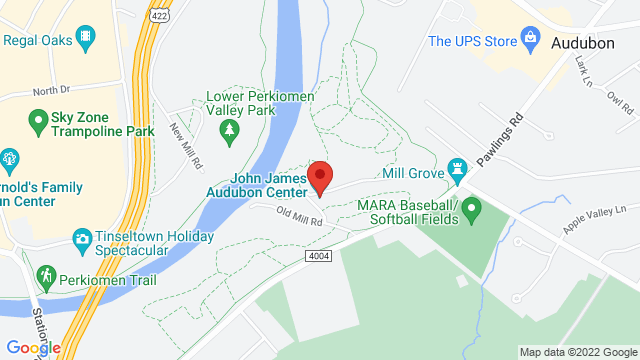 The Great Backyard Bird Count is an annual event where veteran and novice birders come together to document and share bird sightings in their communities. Bird enthusiasts on every continent will be watching birds this winter weekend, counting each species they observe, and submitting their data.
Join in the fun this year with Keith Russell, Audubon Mid-Atlantic's Program Manager, Urban Conservation, as he leads a guided Great Backyard Bird Count bird tour at Mill Grove.
After a short review on how to identify birds, use binoculars, and submit your findings, you'll head off to explore Mill Grove with Keith, where you're sure to be inspired by his deep knowledge and passion for all birds. Morning snacks and bird-friendly coffee from local roasters Calm Waters will be available before the walk.
All ages and experience levels are welcome. A limited number of binoculars will be available to borrow.
Register here so we know to expect you.