Program
Story Time with Pineapple at John James Audubon Center
Sunday, October 24, 2021
9:00am - 10:00am Eastern Audubon, Pennsylvania
Location Details
John James Audubon Center at Mill Grove
1201 Pawlings Road, Audubon, 19403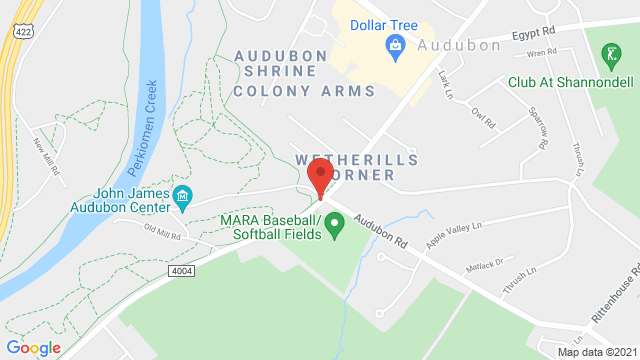 Join us at the John James Audubon Center at Mill Grove for Story Time with Pineapple, and meet one of our favorite ambassador chickens! This is a fun and relaxing time for the young and the young at heart to hear fun stories about animals, conservation, and more.
Our weekly Story Time program will run on Sundays from September 12th through October 24th from 9am-10:00am on the Visitor's Center front porch. Afterwards, from 10:00am-12:00pm, enjoy free admission to the Museum and our interactive Fledgling Trail. This is a free event for all ages with no registration required. All children must be accompanied by an adult.
We invite participants to bring along a favorite blanket, pillow, or chair to help make themselves more comfortable. Should this event be held indoors due to inclement weather, masks will be required.