News
Audubon Newsletter: Summer 2018
celebrating The Discovery Center opening, Year of the Bird Proclamations and Waggoner's Gap Hawkwatch Stewardship Day success.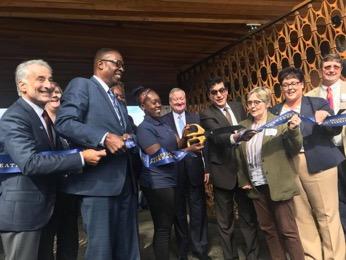 Grand Opening of The Discovery Center
We are excited to announce the opening of The Discovery Center, a new nature-based educational facility in Fairmount Park that brings together the combined expertise of Audubon Pennsylvania and the Philadelphia Outward Bound School.
"Today is a homecoming. The Strawberry Mansion Reservoir has always belonged to this community—and its restoration is the work of the entire community," said David Yarnold, (@david_yarnold) president and CEO of the National Audubon Society. "We are proud to have worked alongside Strawberry Mansion community leaders to make today possible. The Discovery Center now joins Audubon's network of 41 nature centers and sanctuaries across the country—each of them reflecting the communities that make each one a unique and special experience for visitors."
https://www.audubon.org/news/audubon-celebrates-grand-opening-discovery-center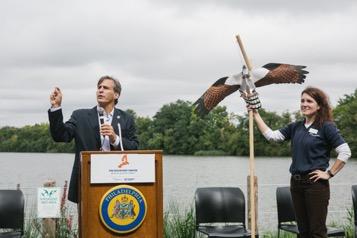 Letter from the Executive Director, Greg Goldman
Earlier this year, National Audubon Society's CEO, David Yarnold, announced a major new grant, $10M over three years from the Overlook International Foundation, to create bipartisan public demand for climate solutions. Audubon Pennsylvania is one of 7 states in the Audubon network to receive a portion of this funding, which we will use to mobilize our network toward the implementation of specific policies that will yield measurable reduction in carbon across the state.
Pennsylvania is an energy powerhouse and a major producer of greenhouse gases. In fact, as of 2015, Pennsylvania was the third-largest carbon emitter among states, after Texas and California. In recent years, Pennsylvania has seen measurable changes in temperature, precipitation, and storm intensity. Pennsylvania is projected to be as much as 5.4° F warmer by the middle of this century than it was at the end of the last century if emissions aren't curtailed significantly.
These and other byproducts of climate change pose the number one threat to bird life in PA, and across the globe. Significant changes in the blooming cycle of plants, combined with earlier arrival of migrants from the south is impacting the food supply for numerous species that rely on healthy and predictable habitats in PA. Warmer temperatures impact the populations of non-avian species, which can also yield major changes to the overall ecosystems that birds need to thrive.
With its large and widely distributed membership of more than 50,000 across the state, Audubon PA intends to be a leading force for carbon reduction. This new investment will enable us to expand our capacity to develop and influence policy, and strengthen the statewide network to positively impact PA's climate. I look forward to working with all of you on this urgent, defining issue--for birds, people, and our common home.
Read more Fall 2018 articles below:
How you can help, right now
Donate to Audubon
Help secure the future for birds at risk from climate change, habitat loss and other threats. Your support will power our science, education, advocacy and on-the-ground conservation efforts.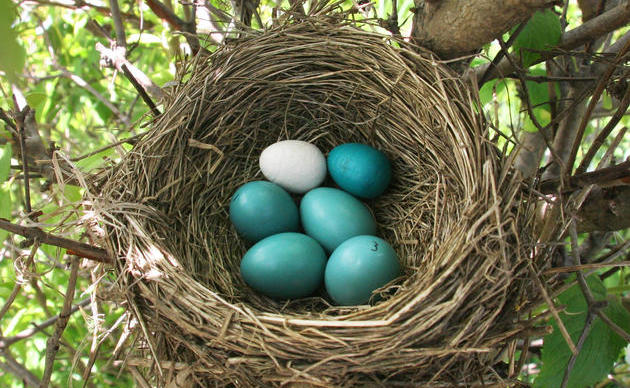 Become a Monthly Donor
Donating monthly is flexible, easy and convenient and makes you a champion birds can count on, no matter the season.