Find native plants for your bird-friendly habitat while supporting neighborhood businesses.
All too often we hear from people who are excited to participate in Audubon's Bird-Friendly Communities programs, but struggle to local resources to help start or expand their bird-friendly habitats.So we created the Bird-Friendly Blooms progam. The program focuses on bridging the gap between consumer demand for native plants and available supply through local garden centers and landscapers. Launched in 2020 with four garden center and landscaper partners, the Blooms program continues to expand across the region, making it easier for you to support local businesses while expanding your bird-friendly habitat. Interested in connecting your local garden center or landscaper to the Blooms program? Contact Kelly McGinley for more information.
Bird-Friendly Blooms Partners
Looking for more native plant suggestions, try Audubon's Native Plant Database and get a custom list of plants suited to your region.
Learn More and Get Involved
Donate to Audubon
Help secure the future for birds at risk from climate change, habitat loss and other threats. Your support will power our science, education, advocacy and on-the-ground conservation efforts.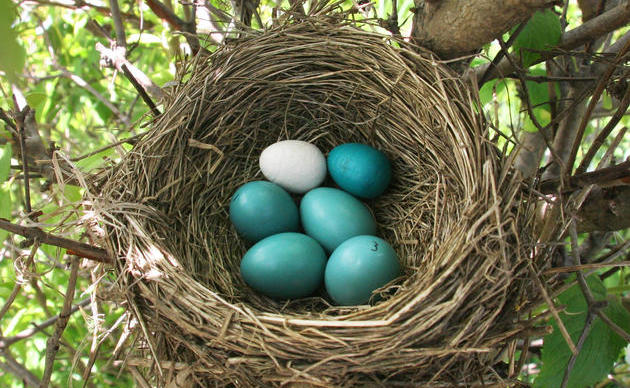 Become a Monthly Donor
Donating monthly is flexible, easy and convenient and makes you a champion birds can count on, no matter the season.