1876
Philadelphia hosts the World's Fair to celebrate America's centennial. Ten million people come to Fairmount Park to share ideas, learn new technology, and experience the beauty of our nation's birthplace.
1889
East Park Reservoir opens and is designed to provide clean water to more than 80% of the city's residents. The project is an international engineering marvel and becomes the pride of Philadelphia's world-renowned water works system.
1970
The Philadelphia Water Department abandons the use of the reservoir's west basin as a city water supply system. The City erects fences and closes off 50 acres of parkland from public access.
1970-2014
The west basin evolves into a pristine lake. The site grows dense with vegetation and becomes a critical habitat and stopover point for over 150 species of resident and migrating birds - particularly wading and diving birds - and is one of Philadelphia's most unusual natural wildlife habitats. Naturalists flock to the closed reservoir to observe the increasing number of birds drawn to the area. In 2005, Audubon recognized the reservoir as an Important Bird Area.
Today
Audubon Mid-Atlantic and the Philadelphia Outward Bound School join forces to bring this unique 37-acre reservoir and community treasure back to the people of Philadelphia to ensure the site is sustained as an important wildlife sanctuary and to establish a world-class educational center for environmental conservation and leadership development. Now rechristened as the Strawberry Mansion Reservoir, the site is made accessible to the public for the first time in nearly 50 years.
Learn More and Get Involved
Donate to Audubon
Help secure the future for birds at risk from climate change, habitat loss and other threats. Your support will power our science, education, advocacy and on-the-ground conservation efforts.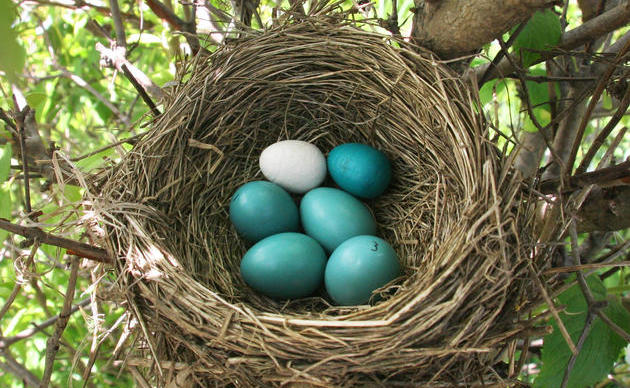 Become a Monthly Donor
Donating monthly is flexible, easy and convenient and makes you a champion birds can count on, no matter the season.