Time and time again, people tell us that they would love to use native plants on their properties if only they could find some place to purchase them. Bird-Friendly Blooms is Audubon's answer to that dilemma.
In 2020, we launched Bird-Friendly Blooms, a comprehensive partnership between Audubon chapters and green industry partners including garden centers, nurseries, and landscapers, in an effort to make native plants more accessible to local communities. Started as a pilot program with the Appalachian, Seven Mountains, and Lycoming Audubon Societies, the program has expanded to include the Juniata Valley Audubon Society. The program provides a retail kit for partners, educational materials for consumers, and a yearly list of native plants recommended by Audubon to enhance bird habitat acrosss the state. Plus, it's a great way to get started with Audubon's Bird-Friendly Habitat recognition program for your property.
The annual Birdy Dozen features six flowering plants, three shrubs, and three trees native to the Mid-Atlantic region that support birds, insects, and other wildlife. And the companion piece offers plant suggestions for attracting songbirds, pollinators, butterflies, and hummingbirds. These plants are as beautiful as they are beneficial. They support insect species that are crucial for nestlings, as well as adult birds. They produce food in the form of nectar, seeds, nuts, and berries. And, they provide essential shelter and nesting space for birds. Download the Birdy Dozen lists, as well as the companion piece, using the links below.
Need more inspiration? Check out the sample garden plans, designed with birds in mind by our Blooms partners at LadyBug EarthCare and Waxwing EcoWorks.
Want your local garden center or nursery to become a Bird-Friendly Blooms partner? Contact
Kelly McGinley
for more information.
How you can help, right now
Donate to Audubon
Help secure the future for birds at risk from climate change, habitat loss and other threats. Your support will power our science, education, advocacy and on-the-ground conservation efforts.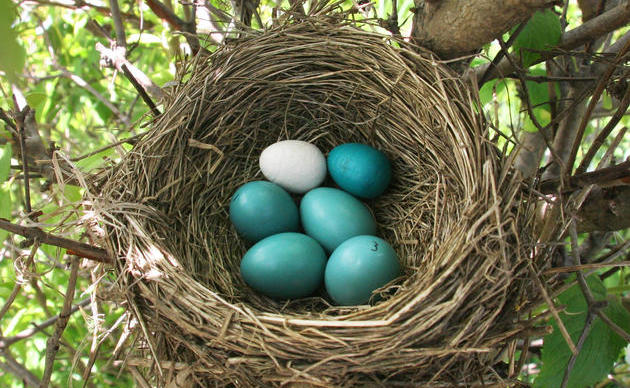 Become a Monthly Donor
Donating monthly is flexible, easy and convenient and makes you a champion birds can count on, no matter the season.